Study at Al-Azhar
Al-Azhar Al-Sharif Represents a Tradition of Islamic Scholarship which Spans a Thousand Years and Yet Dynamically Meets the Challenges of a Modern Era
All Degrees, Diplomas and Certificates of Al-Azhar College are accredited by, and follow the curriculum of Al-Azhar Al-Sharif. The College offers the Bachelors Degree in Islamic Studies, and Diplomas in Islamic Studies, Islamic Jurisprudence and Abrahamic Religions. Certificate courses in Arabic Language, Quranic Studies, Abrahamic Religions and Chaplaincy training are also available. The Quran Society provides a short course programme of continuing public education.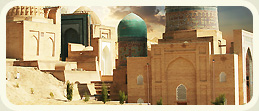 Application and Admission to the College
Admission to the College is by submission of an Application and interview. Degree and Diploma candidates must demonstrate fluency in Arabic.
Read More